HOPE OF A NATION©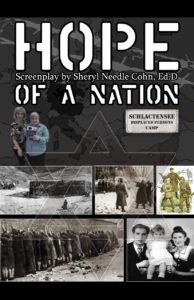 New screen play based on Chapter 3 from my book, "A Baby Girl, German Displaced Persons camp, and the Hope of a Nation."   The story traces the lives of a family from their peaceful Polish

village through the har

dships of the Holocaust to Displaced Persons camps and Baby girl's birth and finally their journey to America.

THE BAKER OF QUAREGNON©
World War II Belgian screen play.  Strong female Nazi resistance fighters.  The Baker of Quaregnon, along with Queen Elizabeth, nuns, social workers, and resistance fighters save Jewish children.
 

Based on Chapter 6 of my book.

Screenplay Writers Sheryl, Anna, and Barry Represented by Barry Chase, Esq.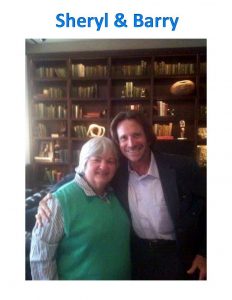 Like us on Facebook
THE BOY IN THE SUITCASE Holocaust Family Stories of Survival©
"It is important to continue to tell the stories of those brutally humiliated, tortured, and murdered during the Holocaust….This book ensures that the innocent victims will no longer remain anonymous in their deaths. As the Maggid of her ancestral Dubno before her, Sheryl tells unique and inspirational stories in her book. In doing so, she honors the memory of the brave resistors, rescuers, and especially the families whose ultimate revenge is their continuance today."
-Zvi Bielski, son of Zus Bielski of the Bielski Brothers Brigade
"I am breathless! I had my family read our chapter and we are overwhelmed. Thank you for doing this and for asking me to take part. This book is a legacy that I would be proud to leave my children."
-Shirley, second generation daughter of survivors
"I just have to tell you how much I admire Sheryl's intellectual curiosity, talent, appreciation for heritage and history, determination, and energy."
-Shelly, retired teacher, New York City