PERSONAL APPEARANCES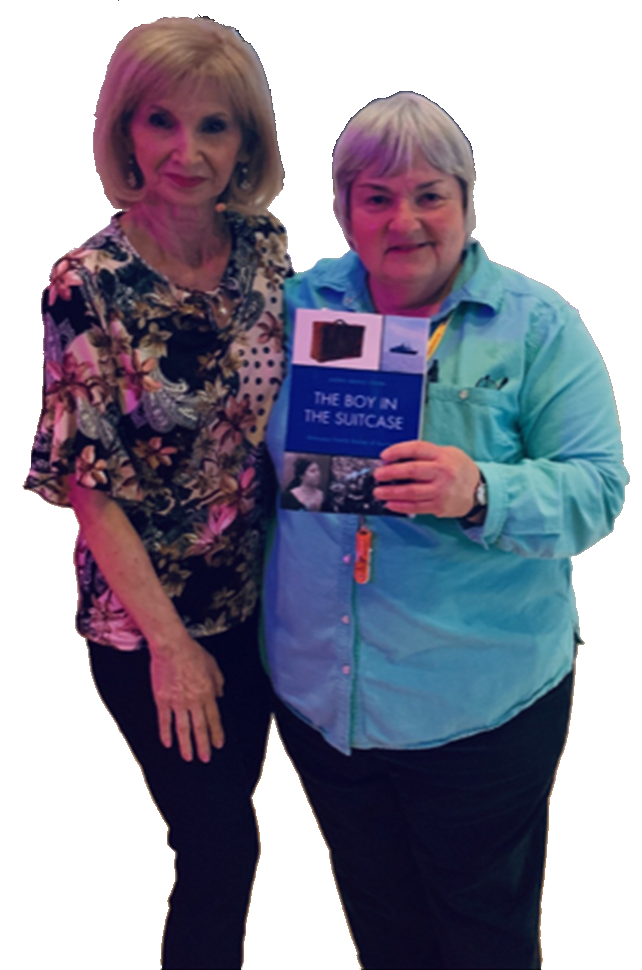 Displaced Persons Camp
Guest Presentation by Sheryl Needle Cohn and Gale (Baby) Sussman
This workshop begins with the lives of two families in Eastern Europe.  The Nazi invasion changes life forever for these two families.  An uncle becomes a resistance fighter and war hero.  Two sisters must run and hide under treacherous conditions.
A surviving man and woman meet in a Displaced Persons Camp.  They marry and give birth to a baby girl.  The child's first five formative years are lived in that Camp before coming to America.  This workshop is based on "A Baby Girl, a German Displaced Persons Camp, and the Hope of a Nation." © in The Boy in the Suitcase Holocaust Family Stories of Survival©
This workshop is available live on powerpoint by contacting the author

Holocaust Presentation at Sawgrass Bay Elementary School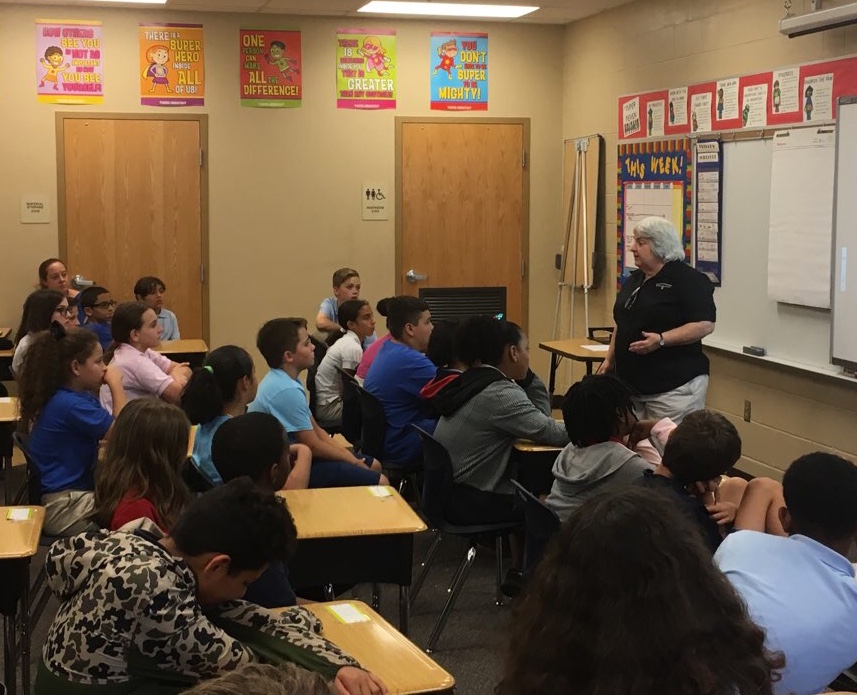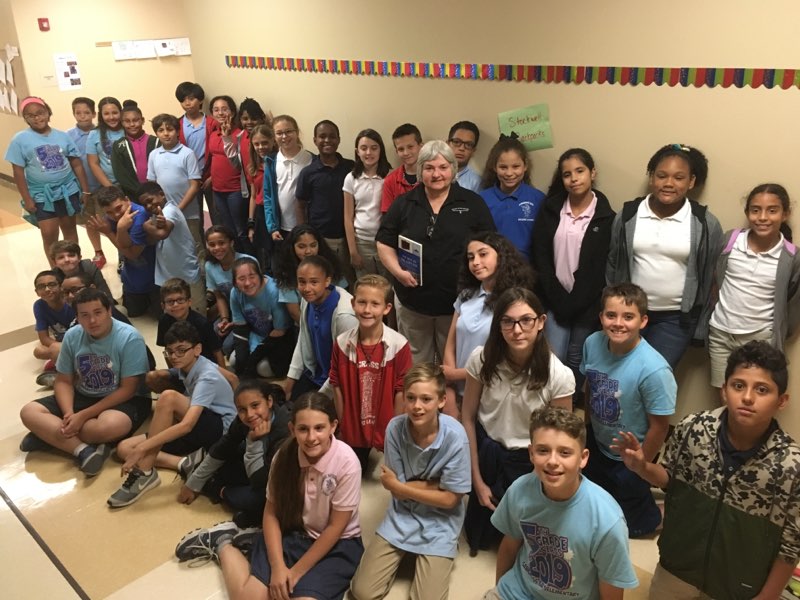 Grade 5 on May 3, 2019. Students asked fabulous questions. 45 minute event lasted 90 minutes, as teachers & students wanted to learn more about my family & others impacted by the Holocaust.

Gale Sussman & Sheryl presenting on the Holocaust and Displaced Persons camps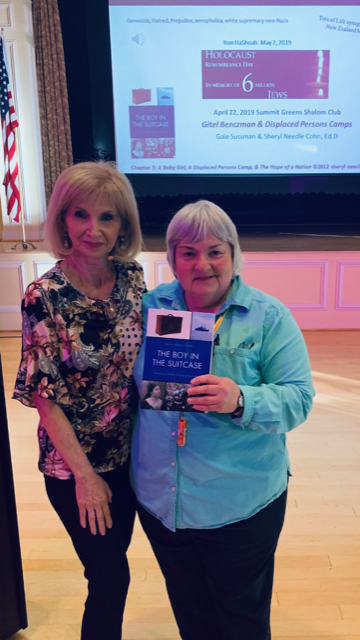 Gale was born in a Displaced Persons camp in Germany.

5TH GRADERS HEAR PERSONAL ACCOUNT OF HOLOCAUST HISTORY
Fifth-grade students listened silently in the media center at Sawgrass Bay Elementary School recently as a familiar school staff member told her personal account of what happened to her family during World War II and, specifically, the Holocaust.
No wiggles. No whispers. Just wide-eyed attention focused on the words of Sheryl Needle Cohn, Ed.D., an author and playwright who works as a teaching assistant at the school.
"All these relatives," she said, pointing to a black-and-white photo on the screen, "they couldn't get out, so they were murdered. This area here is where the ashes of my family are. They were marched from their home, forced to dig a ditch, lined up and shot."
The presentation was to prepare students for their study of the Alan Gratz novel, Prisoner B-3087, about a Jewish boy in the 1930s who is captured by the Nazis. They started reading the book on Monday, April 8.
"The book is based on a true story, and the age of the main character is the current age of our students,'' said Leslie Maxson, a fifth-grade teacher at Sawgrass, who serves as the team lead. She and the other English Language Arts teachers on the team arranged the presentation as part of the lesson. "Students will learn about history though this book and how determination and hope are important in our lives," she said.
But first, they learned those lessons from Dr. Cohn, the author of The Boy in the Suitcase, a compilation of nine family stories of victims and survivors of the Holocaust, which she wrote after discovering more about her family history.
"I did not think that I would be a published author one day," she said. "But upon discovering who the people were in a photograph in a box in the bottom of my grandmother's closet in Brooklyn, NY, I began my own emotional genealogical journey."
The journey took Cohn to her ancestral homeland of Dubno, a small village in the former Russian-Polish-Eastern European territories. There, she located the ditch where her relatives had been shot by roving Nazi troops. She returned to America and began telling their story. In return, other families shared theirs. Many of those stories, including the harrowing tale of German parents who escaped to the Dominican Republic by hiding their newborn son in a suitcase, are now in her book.
Dr. Cohn, who in 2008 was selected to study at the International School for Holocaust Studies in Jerusalem, said she wants to help students expand their knowledge of this part of history, a subject the state of Florida requires be taught in Social Studies. She recognizes that it can be difficult emotionally for some children to process the material. So, she said, she will mediate the Holocaust photographs and vocabulary with dialogue that explains, teaches and stimulates thinking.
"They should take away an understanding of how cruel prejudice, discrimination, hatred, lies, ignorance and bullying can be," she said prior to her presentation. "In spite of hardships faced by Jews during the Holocaust, I end each section with the inspirational message, 'We are still here.' Due to the bravery of our relatives, we the children, second and third generations, survived and are here to tell the stories. Respect for diversity and respecting the rights of all citizens, regardless of race and religion should be the culminating message."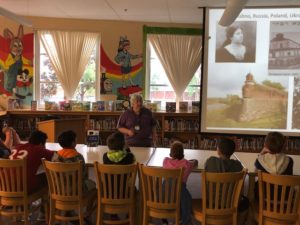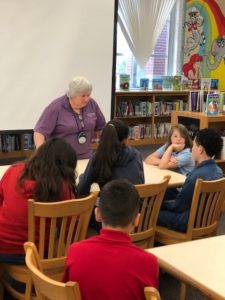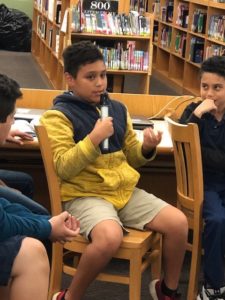 😊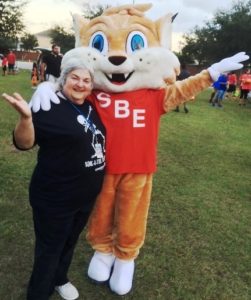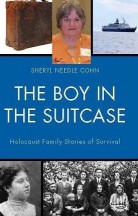 email: sheryl.cohn@cfl.rr.com

SUGGESTED PROGRAMS
Ages 10 – Adults, Language Arts, Theater, & Social Studies-World History
The Holocaust and Immigration 1938 to Present
The Heroic Role of Women in the Nazi Holocaust Resistance

Teaching the Holocaust through Inspirational Stories of Survival

Author Speak and Sign Events

Inside the Mind of an Author: How a Non-Fiction Book is Created

Readers Theatre One Act Play: Bella's Story, from Pogrom to Holocaust Teacher Professional 

Bullying and the Holocaust

Death by Bullets – Shtetls

Righteous Christian Saviors – Hidden Children

Displaced Persons Camps

Second Generation Trauma

Dominican Republic Jewminicans of Sosua

Comics, Cartoons, and Children of the Holocaust:  Dr. Seuss and Superman as anti-Nazi allegory

Quaregnon, Belgium:  A Brave Little Town's Bold Nazi Resistance

FANS
"YOU NEVER KNOW WHERE A FAN WILL APPEAR"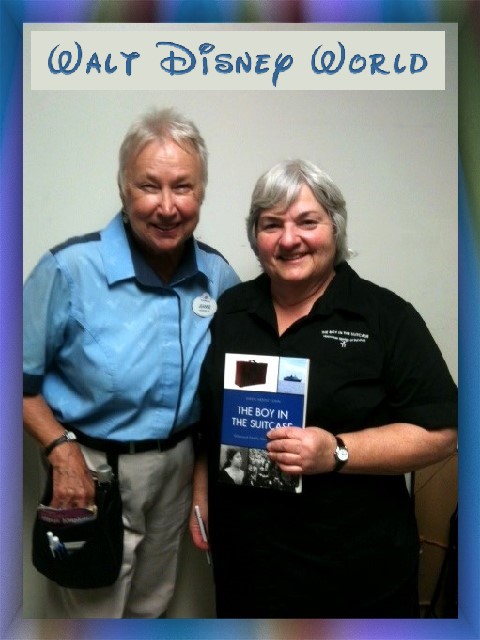 Jeanne is a Cast Member at Walt Disney World!  She recognized me and asked me to autograph my book which she had purchased and was carrying with her.  It truly is "A Small World After All"!!!

RECENT EVENTS
Holocaust and Immigration St. Paul's Church, Leesburg, Florida, November 15, 2018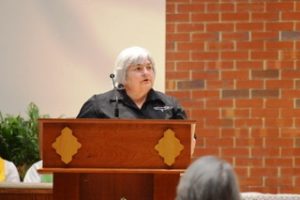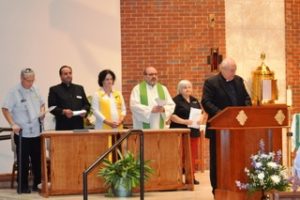 Interfaith Service Clergy every denomination discussing the state of immigration past & present in America

2015 Holocaust Remembrance Day Event:
West Osceola Library, Celebration, FL
Topic: "The Baker of Quaregnon & the Righteous Christians who saved Jewish children from the Nazis."

JBCN Tour Bookings
Feature:
The Boy in the Suitcase,
Holocaust Family Stories of Survival
Nationwide sponsored Author book tour by:
Jewish Book Council Network & Roman & Littlefield publishers

Cooper Memorial Lake County Library
"Comics, Cartoons, & Children of the Holocaust:
Dr. Seuss & Superman as anti-Nazi allegory"
and Book Signing Dr.Cohn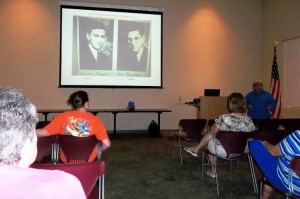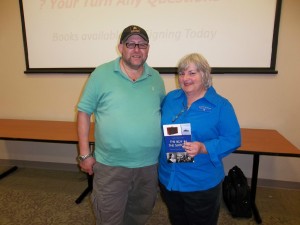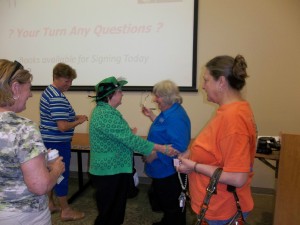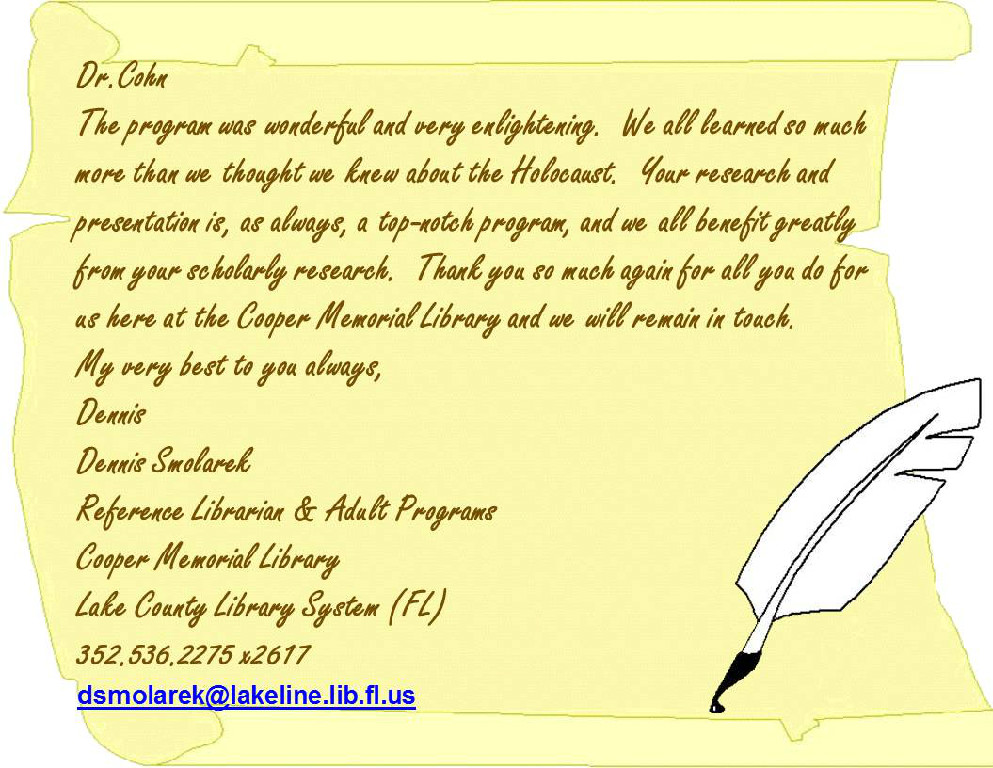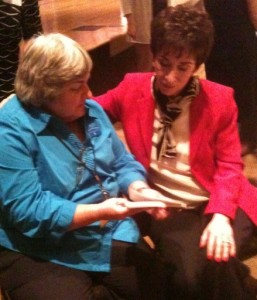 "From one Sheryl to another"
Sheryl autographing her book for Sheryl Sandberg, COO of Facebook and author of the book, "Lean In," daughter of Adele Sandberg
JBCN Tour Booking
David Posnack Jewish Community Center, Davie, FL


Dr. Cohn visited Grade 5 at Grassy Lake Elementary School in Lake County, Florida. Six students from Mrs. Wood & Mrs. Stout's classes performed Sheryl's Reader's Theatre Bella's Story. Both classes asked wonderful questions. It was an awesome visit!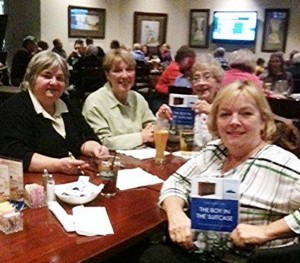 THE AUTHOR AND THE LEGEND
Ann Dupee, the Real Legend of Clermont, Lake County & her friends, Diane & Diane, dining at The Legends in Clermont with The Author, Sheryl.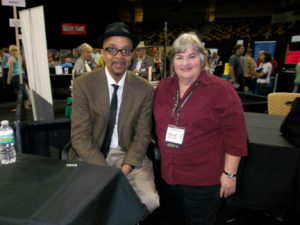 JAMES MC BRIDE, AUTHOR, MUSICIAN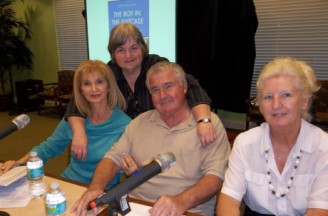 We Are Here
Gale Sussman, Sheryl Needle Cohn, Author, Pierre Haskelson,
Marcelle (Micke) Destrain Gimborn
Three of the survivors or second generation survivor children
whose stories are told in
THE BOY IN THE SUITCASE Family Stories of Survival©.

International Social Studies Society Conference, Orlando
Survivor photos used to teach the Holocaust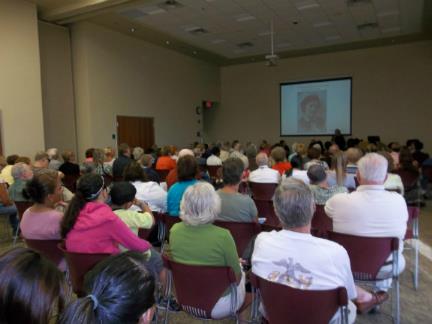 LAKE LIBRARY VIEWING
THE BOY IN THE SUITCASE Holocaust Family Stories of Survival©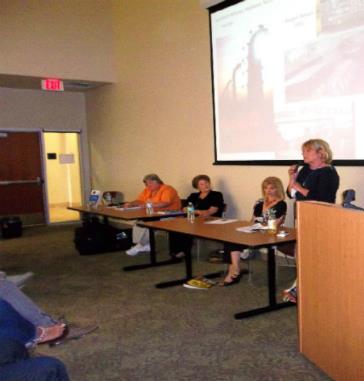 LAKE LIBRARY PANEL
THE BOY IN THE SUITCASE Holocaust Family Stories of Survival©
The author and second generation survivor children from the book.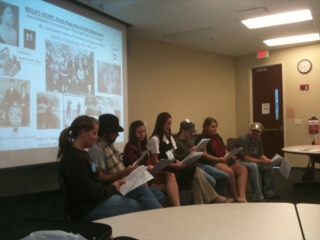 UNIVERSITY OF CENTRAL FLORIDA
Reader's Theatre – Bella's Story©
is a historical fiction Readers Theatre play based on the life of the playwright, Sara Lea's beloved paternal grandmother.