HOPE OF A NATION©
New screen play based on chapter 3 from my book, The Boy in the Suitcase, Holocaust Stories of Survival©. The story traces the lives of a family from their peaceful Polish village through the hardships of the Holocaust to Displaced Persons camps and finally, their journey to America.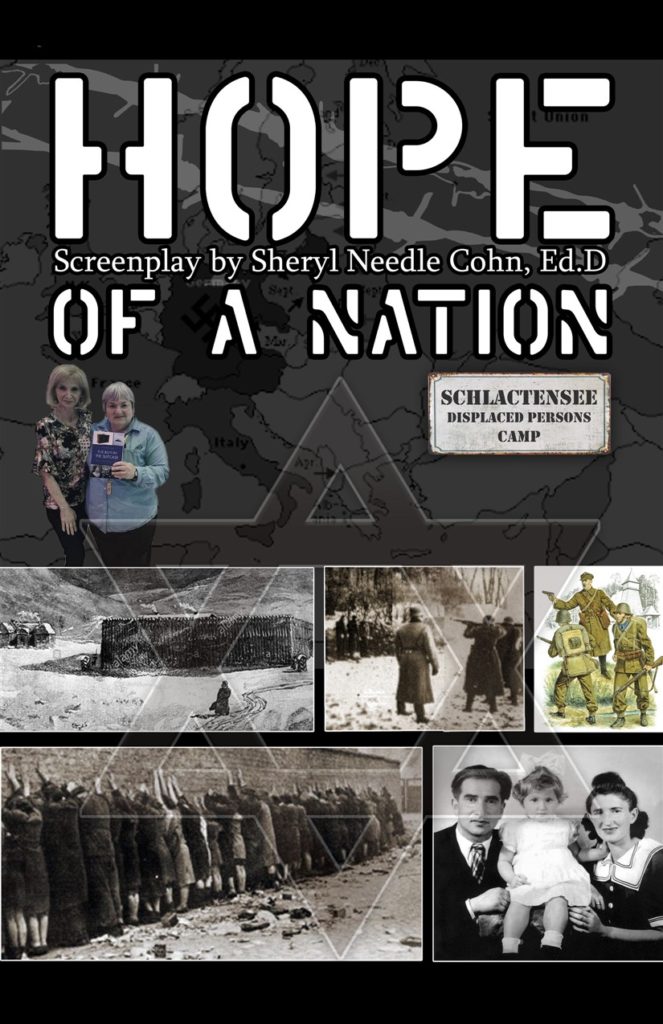 Poster by:
www.kraigmarshall.com, Audio Engineer, Graphic Designer, Videographer, 31+ years Studio Musician/20+ years Tour Musician

THE BAKER OF QUAREGNON©
World War II Belgian screen play.  Strong female Nazi resistance fighters.  The Baker of Quaregnon, along with Queen Elizabeth, nuns, social workers, and resistance fighters save Jewish children.

Romantic Film Screenplay 
"Esperanza, an Island of Hope" ©
Romantic Holocaust Escape film.  Setting: Sosua Dominican Republic.  

Displaced Persons Camp©
Guest Presentation by Sheryl Needle Cohn and Gale (Baby) Sussman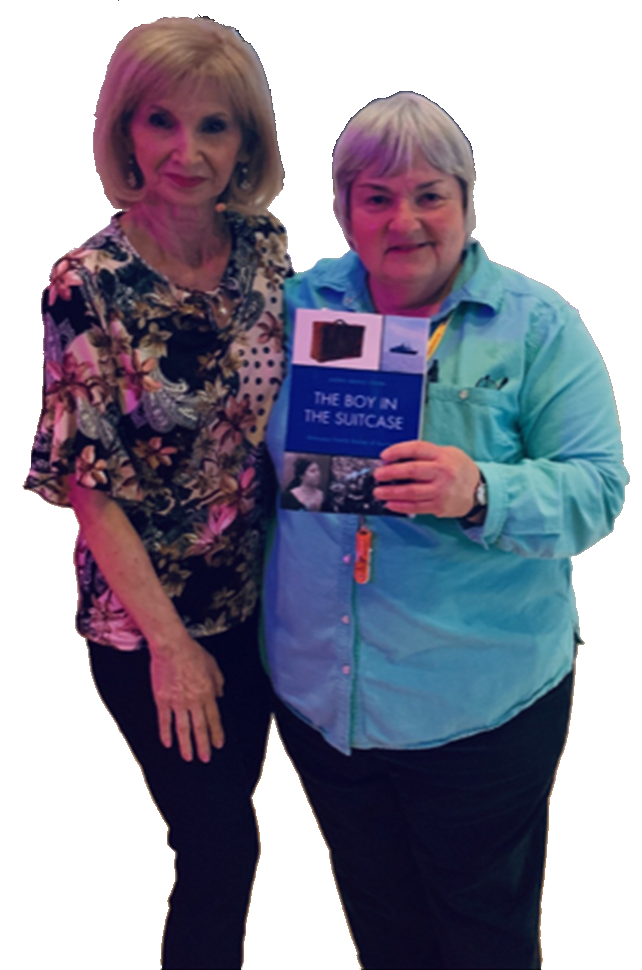 This workshop begins with the lives of two families in Eastern Europe.  The Nazi invasion changes life forever for these two families.  An uncle becomes a resistance fighter and war hero.  Two sisters must run and hide under treacherous conditions.
A surviving man and woman meet in a Displaced Persons Camp.  They marry and give birth to a baby girl.  The child's first five formative years are lived in that Camp before coming to America.  This workshop is based on "A Baby Girl, a German Displaced Persons Camp, and the Hope of a Nation." © in The Boy in the Suitcase Holocaust, Family Stories of Survival©
This workshop is available live on powerpoint by contacting the author