Discover It All – Published Books and Plays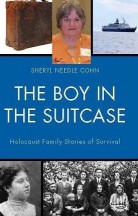 The Boy in the Suitcase Holocaust Family Stories of Survival©
I could no longer rely on the occasional public speaking at Shoah remembrances to keep these stories alive.  The book you are about to read is not just about my disruptive sleep, but more importantly, it is an homage to the intelligence, courage, and survival of the families in each chapter. Please join me on my river of life journey, as we connect with the Holocaust through The Boy in the Suitcase Holocaust Family Stories of Survival.
Purchase this book now: https://rowman.com/  
In the search box for hardback type – 978-0-7618-5705-1
In the search box for softback type – 978-0-7618-5706-8
In the search box for electronic type – 978-0-7618-5707-5
Amazon:   http://tinyurl.com/93s55sr  
http://www.barnesandnoble.com/w/the-boy-in-the-suitcase-sheryl-needle-cohn/1105176015
"To All Producers:  My current project, the Film or TV Series "The Baker of Quaregnon," The Film Treatment© is completed now awaiting a screenwriter. We also have two potential actresses being considered for the female Heroine lead in this Historical Fiction new story.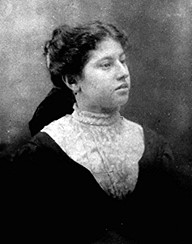 Bella's Story From Pogrom to Holocaust©

This is a historical fiction Readers Theatre play based on the life of the playwright, Sara Lea's beloved paternal grandmother.  In doing genealogical research and traveling to her ancestral homeland, Sara Lea discovered previously unknown relatives that had been murdered during the Holocaust.  This wonderful Readers Theatre is followed by an educational dialogue with the playwright.
To have this wonderful Readers Theatre followed by an educational dialogue with the playwright performed in your facility send an email to the author and she will return the information to you:
sheryl.cohn.cfl.rr.com

Salamander Stories© Children's Fiction Books 
Meet the happy salamander family from Florida and their fun adventures which they bring to you in English and Spanish. Your children will delight in following their romps through the Florida territory!
"Moving Day" and "Salamander Christmas" are colorfully illustrated for Infants to Age 8.  Email to the author for information – sheryl.cohn@cfl.rr.com